Media
Public Speaking
Featured Articles
Podcasts
Music
---
You May Have Read My Work In: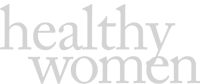 Public Speaking
---
---
Cancer Con 2022: Healing from Post Traumatic Stress Disorder
My talk with Cancer Con 2022 on trauma therapy, post-traumatic growth, psychedelics & more.
Psychiatry, Love, and the Healing Power of Connection
My TED-style talk at UCLA Psychiatry Grand Rounds.
---
---
Featured Publications
---
Cancer Quick-Start Guide
Holy Shit, You've Got Cancer
I know a thing or two because I've been there a time… well, actually two. I wrote a free guide about dealing with cancer.
Join my email newsletter and you'll get immediate access to the new guide, along with my toolkit of free resources for coping with anxiety and stress.
---
---
Much-Watch Videos
---
The Medical School Ukulele Song
Wondering what medical school is like? This 5-minute song pretty much sums it up.
---
The Cancer Rap
I may or may not have been a rapper in a former life. Watch me throw down some fly rhymes.
---
Media Inquires
If you're interested in having me speak, lecture or teach at your organization, please contact me here:
---